Years ago there was an annual online poetry slam in honor of the Goddess Brighid, patron of poets. I don't know if anyone still participates but I love the idea.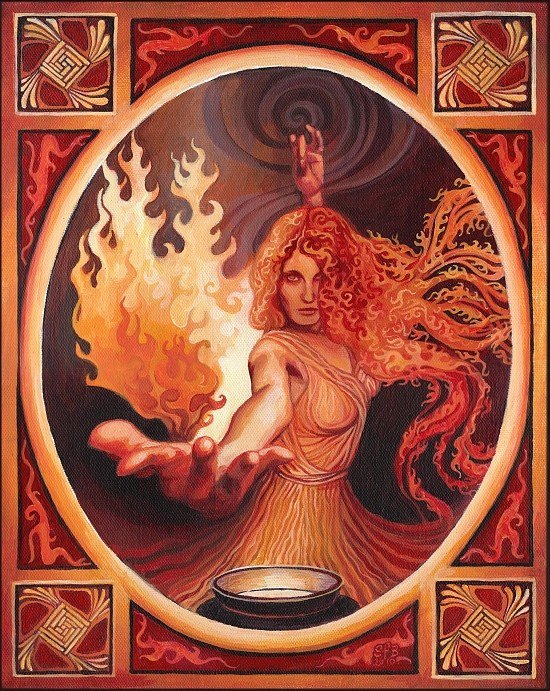 In honor of the Celtic goddess I post the work of my favorite Irish poet.
Image: Brigid by Emily Balivet
Father and Child
She hears me strike the board and say
That she is under ban
Of all good men and women,
Being mentioned with a man
That has the worst of all bad names;
And thereupon replies
That his hair is beautiful,
Cold as the March wind his eyes.
by William Butler Yeats